For Junk, Rubbish, and Furniture Removal in Surrey, BC Starting as Low as $39
Rubbish removal focuses on removing, disposing and recycling rubbish for commercial and residential customers alike.
We are capable of matching the competition on a professional level for features of the junk hauling services that are of extraordinary importance to the majority of individuals.
This is not a declaration that we have the lowest rates for our services. However, we use the proper methods to deliver high-quality services that are appreciated by our valued customers.
***Pricing is very tricky when it comes to junk removal so please call and give us a detailed explanation of what you need. We may also need to view pictures if you'd like us to give you a FREE quote as quickly as possible***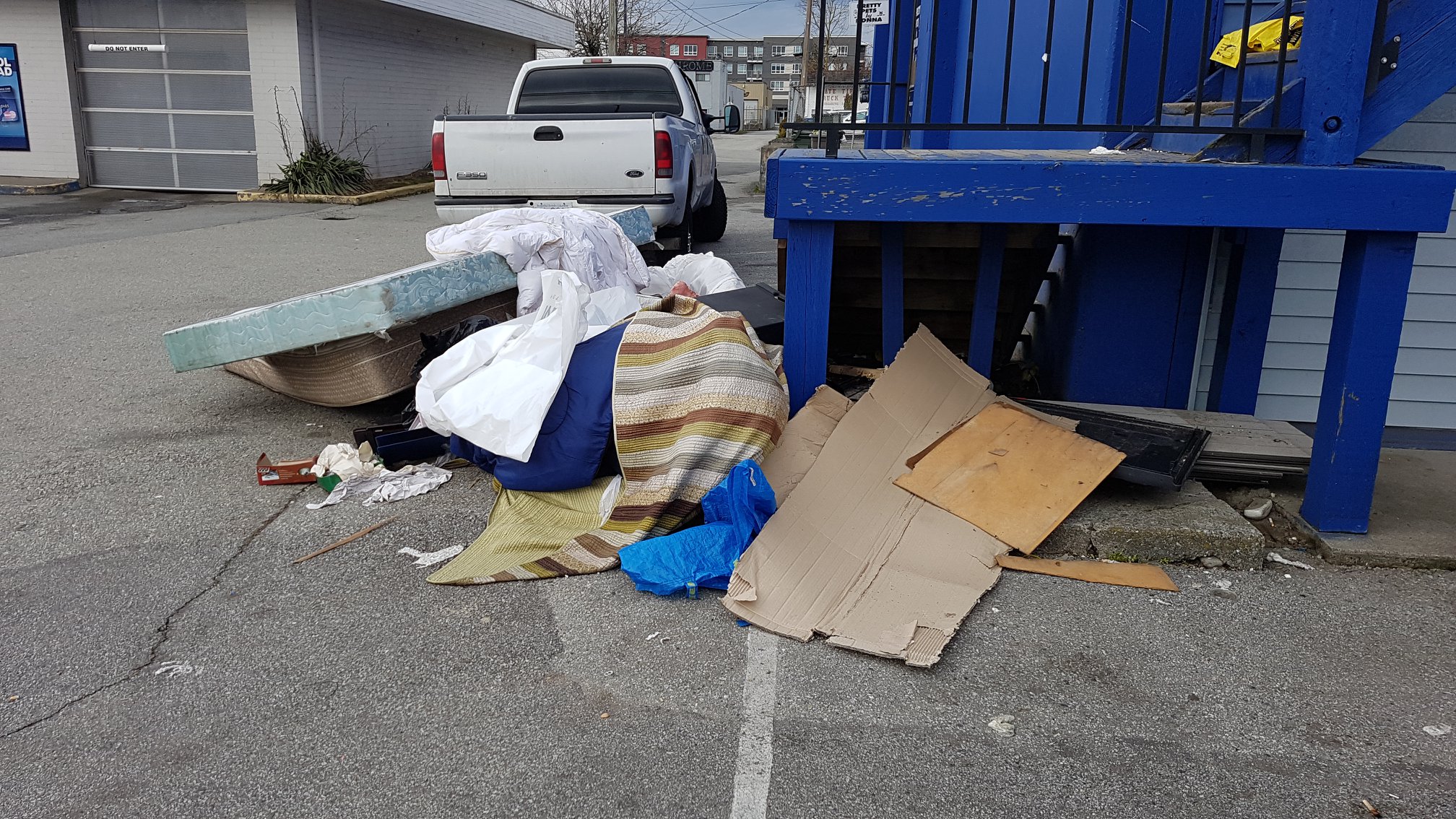 What Can Dayo & Disposal Do For You?
We have the experience, equipment, and expertise to help solve any problem related to junk removal. We are capable of removing, disposing of, hauling away and in some cases, recycling just about any item you need to eliminate from your space.
Our most popular types of junk disposal services in Surrey our clients ask for include:
Disposal of garbage or household items like books and clothes
Furniture removal or recycling pieces like a bed, couch, table, dresser, and chair
Removal and recycling of electronics like fan, television, and VCR
Recycling of green waste like clean lumber, grass, trees, leaves, and food
Removal and recycling of freezer, refrigerator, stove, and other large appliances
Removing and recycling mattresses
Below is additional detailed information for each kind of junk removal services we provide.
Your pick up can be booked in less than 2 minutes by calling us at (604) 900 – 3672.
Benefits of Hiring Our Surrey Rubbish Hauling Company
Our primary focus is on the flexibility and quality aspects of junk disposal. With no exception, rubbish removal companies promote professionalism and quality. However, the majority have been unsuccessful in delivering on these claims.
This is largely because a specific level of conviction is required to produce such high levels of services for the client. The following is an expression of our commitment to having a deeper understanding of the needs of our clients.
How The Dayo & Disposal Process Works
You will speak to a Dayo and Disposal representative on the phone who can assist you
A team comprising qualified junk, rubbish, and furniture removal experts will be dispatched to your home or place of business
Your needs will be identified and dealt with in a sensitive manner
We will be respectful to your neighbors and your property
We will present open pricing with no hidden fees
We will find the best possible schedule for you

Rubbish Removal and Waste Management Surrey Costs We Charge
Our rubbish removal services are priced in two ways; large volume projects and single item pick up.
Large Volume Projects
These types of projects can save you more money as it is less expensive to price items based on the volume. On average, more significant projects are priced at $50 for each cubic yard.
For the majority of individuals, this is difficult to picture; therefore, we typically describe volumes regarding pickup trucks. Our vehicle is a lot larger than the average pickup truck and can accommodate roughly three times the volume of an average pickup truck.
Removing Single Item Rubbish, Furniture, and Debris
These are the easiest to estimate as the junk removal rates are set for the majority of single items. For instance, removing a mattress will cost $100. Removing a box spring or another mattress will get you as much as 50 percent off the rate of the other item.
The more additional items we take away with our furniture removal service, the more our general business expenses can be spread over more items. As such, it is less expensive, per item, if there is a large volume of items for junk removal.
Truck Size
The box of our truck is 15 cubic yards. On average, each full load is roughly 1.5 tons. Our clients typically fall below the halfway mark.
For a project estimate, please call (604) 900 – 3672; it is a fast and easy process. All charges are included in our rates. There is no last-minute additional cost or hidden fees.
Scheduling a Pick-Up
The scheduling process is best started by calling us at (604) 900 – 3672 or visit our contact page. A few questions will be asked as it relates to the project and your overall rubbish removal needs.
For example, we will ask about the amount of rubbish, your location and a convenient time for us to get to your property. After a few minutes, date and time will be set for your rubbish and furniture removal from Dayo and Disposal.
Removal and Disposal of Furniture
Typically, large items that are hauled away to the landfill include couches, dressers, mattresses, chairs, dining tables, bed frames, and bookshelves. The average furniture removal rate is roughly $100.
Mattress and Box Spring
These items are treated as recyclables. The strict regulations ensure all fabric, metal, and lumber from each box spring or mattress is reused. You can go to our mattress removal page for this area, and you will be provided with additional details on rates and other relevant facts.
Couch Removal in Surrey
The cost of taking away a couch is $100 since it falls in the category of furniture items. Our rubbish removal company has a page dedicated to the disposal of couches. The page offers detailed information concerning this service.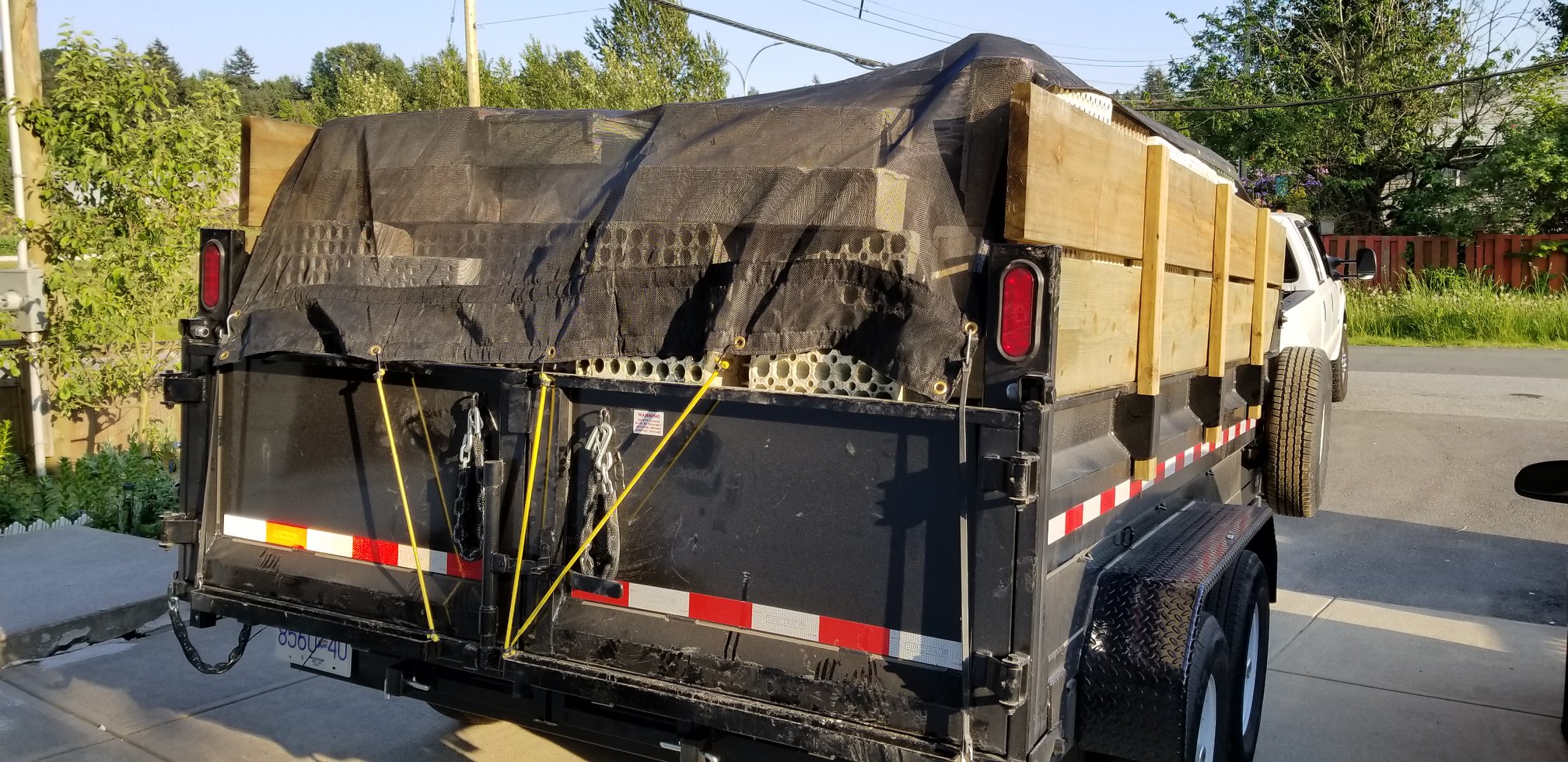 Policy Regarding Recycling
Every item that can be reused in any way is recycled by our company. All recyclable materials are transported to the proper recycling facilities. The following is a listing of the items that are kept out of the city landfill.
Metal
Paper and books
Cardboard
Box spring and Mattress
Paint and Chemicals
Large appliances and Electronics
Clean building lumber and drywall
Cans and bottles
Some plastics
Food and green waste
Donating for the Environment
We donate items like furniture that are in decent condition. We have come to recognize the need for individual charities and what they will accept as a donation.
In high demand are items like furniture, books, clothes, and toys that are in the right conditions. We are happy to keep those items out of the landfill.